Children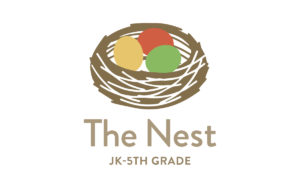 "Train a child in the way he should go, and when he is old he will not turn from it." Proverbs 22:3
The NEST is Christ Covenant Reformed Church's ministry for children in junior-kindergarten through 5th grade.  Sunday School classes are led by our dedicated volunteer teachers.  The lessons are designed to strengthen our children's knowledge of Scripture as they grow in their faith in Jesus Christ.  Sunday School begins at 9am each week.   Details about other activities for The NEST will be posted in the events section of this page.  
For more information about The NEST, please contact Halle Knox at halle@ccrcmemphis.org.
Kindergarten and 1st grade meet in Room 111
2nd and 3rd grades meet in Room 112
4th and 5th grades meet in the AP building, room 102
The nursery is located in room 116 and opens at 8:45 each Sunday morning
*Please arrive a few minutes early to check children in.  Sunday School will end promptly at 9:45.
**Children in JK – 3rd grade participate in corporate worship until the sermon begins, at which time they are dismissed to Children's Church where they enjoy Bible stories and activities led by volunteers.  The Children are escorted back to the lobby to meet their parents at the end of the service.
A Nursery is provided for infants through pre-kindergarten.  We have two paid church staff to care for your children.  Activities include free play and story time with snacks.  The Nursery is available during Sunday School and Worship.  Parents pick their children up after the service.  The Nursery is located in room 116 of the main building and opens at 8:45 on Sunday mornings.